What are the most popular and best moisturizing Body Washes for Dry Skin? In this review we look at the 3 most popular moisturizing bath cleansers for dry skin which are:  Aquanil, CeraVe, and Cetaphil. 
If you are plagued by dry skin, I feel your pain.  Especially as we age, our skin becomes drier.  Good skin care is an important part of health, and there are products that can help us take care of our skin.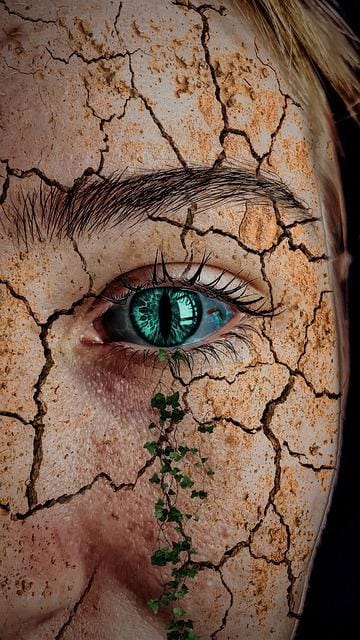 In this article, I will review three products claiming to be made for dry skin that are popular sellers on Amazon.  Those products are:
How do they differ?  How can they help your dry skin?  I hope to answer these questions and more in this post.
And may I just say; why do they have such strange names?  I don't think that was a very good marketing idea.  They are hard for me to remember.  How about you?
The Products
Here's a brief summary about each product.
Aquanil Cleanser
Described as "a gentle, soap free lotion by the company", it has a 4.6 star rating on Amazon.  Most people describe it feeling like a lotion.  And that even though it has Sodium Laureth Sulfate it doesn't lather very well.  
From the ingredients, I don't see an  element that acts as a cleanser.  But the other ingredients soften and moisturize.  Seems like a trade off to me.  Your skin will probably be cleaner just because you cleansed it, but not because of any cleansing agent in the product.
Here's the crazy thing about this product.  You can use this without taking a bath.  Because it is soapless, you can just rub it on your skin and then wipe it off.  Honestly then, I don't think it can be compared to the other two products.
But it may be a solution for those of us that don't want to take a bath for some reason.  Although I can't think why anyone wouldn't want to!  
CeraVe Hydrating Cleanser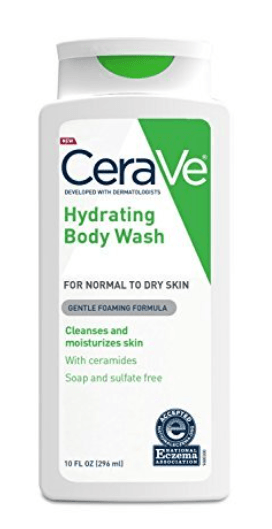 This product claims to cleanse, hydrate and restore the skin. This product contains almost twice as many ingredients as Aquanil.  What I do see is that it has a cleansing ingredient; Polyoxyl 40 Stearate, actually bonds with dirt and oil and then can be washed away.  So this product stands above the other two in cleansing power.  
It claims it is soap free, so I guess the stearate is a cleanser but not a soap.  
It is also an Amazon Choice, with a 4.7 star rating.  
It boasts that one ingredient is Hyaluronic Acid.  This compound is a substance that occurs in the body and makes the skin more elastic.  Therefore, your skin feels younger.  The other products don't have that.  So with this product your skin will most likely feel softer than after using the other products. 
Cetaphil Skin Cleanser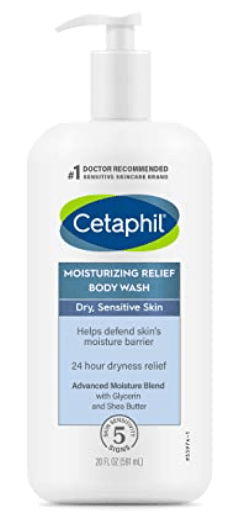 Amazon has a 4.6 rating for this product.   There is also a "daily" version, which people find more cleansing than the gentle version.  The gentle version is comparable to the other two products I have reviewed above.  The gentle version is indicated for dry skin, so be sure you know what you are getting when you buy this product.   
This product contains vitamin B3, an antibacterial, and B5, which hydrates.  However, like Aquanil, this product has half the ingredients of CeraVe.  There are different types of this product, one has aloe and another has colloidal oatmeal.  One of the types has shea butter added, which I love.  
I also recommend products with colloidal oatmeal, which helps itchy skin as well. See my article about it here: Why You Should Take an Oatmeal Bath for Itchy Skin.  
The links I have provided will take you to Amazon.  I do not currently have an affiliate relationship with Amazon, as this website is fairly new.  Therefore, I do not receive any fee should you choose to purchase an item.  
Quick Comparison Guide
| | | | |
| --- | --- | --- | --- |
| | Aquanil Cleanser | CeraVe Cleanser  | Cetaphil Cleanser |
| Manufacturer | Person and Covey | L'Oréal | Galderma, a Canadian company |
| Rating on Amazon | 4.6 | 4.7 | 4.6 |
| Fragrance Free | Yes | Yes | Yes |
| Current price per ounce | $.95 | $.75 | $.68 |
| Best Comment | "The holy grail" | "… skin feel(s) like a baby's bottom…" | "..surprised how gentle it was" |
| Worst Comment | "Caused allergic reaction" | None that related to the product itself.  | "Broke out in severe rash" |
| Dermatologist Recommended | Yes | Yes | Yes |
How Do These Products Help?
I spent some time researching the ingredients of each product, but didn't think it would make very interesting reading to list them.  Most of the elements are skin softeners, moisturizers, and even skin strengthening.  So not only do they not dry out your skin, but they add elements that repair your skin.  
Soap and Facial Wash
Some of the products come in a soap form and therefore would contain different ingredients.  I recommend you check those ingredients if you buy a different product.  The lotion form should be less drying.
All the products come in a face wash format as well. 
CeraVe has the most extensive list of ingredients, and it also had no negative reviews. 
Which One Should You Choose?
If you want the lowest price per ounce, then Cetaphil is the one to choose.  
If you want the one with the most ingredients, buy CeraVe.
Hardly any negative reviews were made for any of the products, but CeraVe actually had none (relating to the product itself).
Personally, I recommend CeraVe because of the extensive ingredient list.  But I believe each product will provide moisturizing treatment for your dry skin.  
Conclusion
Has this article been helpful? If so leave me a comment. If I didn't answer a question you have, please leave it below and I will do my best to answer it.