Dry Skin isn't healthy. Here we discuss the nature of skin, bath products that help, foods and vitamins and what to avoid so that your skin will be healthy.
Why Does Skin Get Dry?
Dry skin can be caused by several factors, but for this article, I will concentrate on causes that we can be proactive about.
Your skin gets dry for a variety of reasons.  It can be due to medical skin conditions, like eczema, which can affect the skin by making it dry.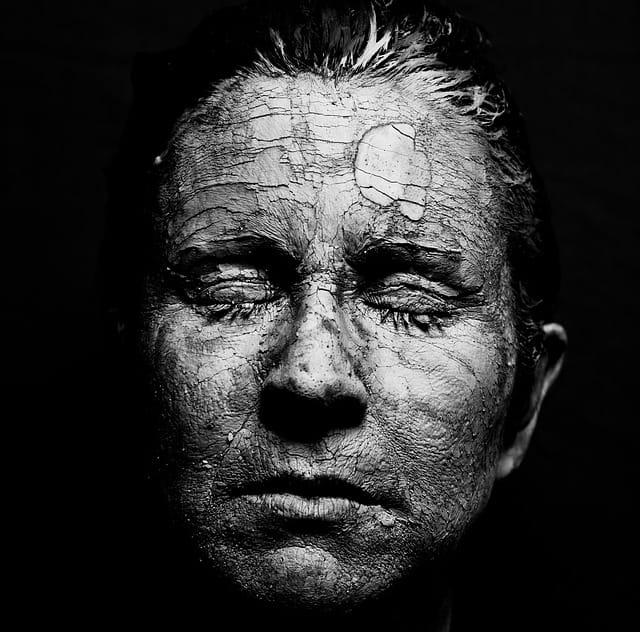 However, for my purposes I will not be discussing this condition, and hope that you have consulted a physician for this problem.  
Aging is also a fact for skin drying out, because as we age our bodies don't produce as much oil to moisturize the skin.  
Other reasons are ones which we can be proactive about.  They include:
Weather; the cold dries out our skin as does a dry climate like the desert
Too much scrubbing and irritating products
Dry heat from a heater
Swimming in lakes, oceans and rivers
So, of course I am going to address the best products to use for dry skin, in hopes you can find some relief. 
But first, let's do some research that may also be helpful in addressing this condition.
What Is Skin Made Of?
Human skin has three layers, the top layer being called the epidermis.  This layer makes us "waterproof".  This is the part of the skin we are concerned about.  
It is made of collagen which is actually a protein.  As we age, the production of this protein lessens, and our skin loses softness, and starts to show wrinkles.  Eating the right foods and drinking plenty of water helps to keep us and our skin healthy.  
When the skin is dry it can cause itching.  So the common wisdom would be to provide moisture to the skin.  We will look at some moisturizing products in a bit.
What Temperature Of Bath Water Is Right For Dry Skin?
Although most of us like a hot bath, and the ideal temperature is between 90 and 105 degrees, it is recommended that for dry skin you should take a warm bath, and not spend too long in it.  Recommendations are warm but not hot, and spending about 10 minutes in the tub.  
It is also recommended that you bathe only once a day at the most.  Otherwise you are contributing to the dryness of your skin.  
What Do Dermatologists Recommend?
For dry skin, a milk bath is recommended.  This makes sense, since our skin is made up primarily of protein, and milk is protein.  Coconut milk is also recommended.  These products will both nourish and hydrate your skin.  
Here's an article by a dermatologist; I'm a Dermatologist and These Are the Best Bath Soaks for Every Skin Concern.  She is the one that recommends the milk bath.  
Furthermore, they recommend using a moisturizing cleanser instead of a soap.  Some products available are Aquanil Cleanser, CeraVe Hydrating Cleanser, and Cetaphil Skin Cleanser.  
They also recommend that you apply moisturizer right after your bath.  Instead of rubbing yourself with the towel, pat yourself dry.  This is less irritating to the skin.  Then apply a cream, not a lotion.  Why?  Lotion usually contains drying agents.  
Recommended creams are Eucerin Cream, CeraVe, Moisturel, or Cetaphil. I haven't tried these yet, but I plan to.  Some reviews say they are oily or sticky though, so you may want to apply them before bed.   
I provided links to Amazon for your convenience, although I do not get any fee for referrals at this time.  
Watch this video for a doctor's advice about dry skin.
Other Products To Try
I love bubble baths, but they do tend to dry out your skin.  So if you are already dealing with dry skin, a bubble bath better contain oil, like Dr. Teal's Foaming Bath with Avocado Oil.  
Aloe vera and chamomile have also been listed as options, but I have not investigated them yet.  
And although it sounds tempting to put baby oil in your bath because it is a great moisturizer, I wouldn't recommend it.  It makes the surface of the tub very slippery and therefore unsafe.  And it will be a real hassle to clean.  
The same may be said for olive oil.  I need to do more research on both these oils, because they are hydrating, but unless they are dispersed in the water, they will just float on the surface.  
Oatmeal is a wonderful product that can soothe the skin, and I have written an extensive article about it here; Why You Should Take An Oatmeal Bath for Itchy Skin.
Are There Foods That Prevent Dry Skin?
Drinking water is the best activity and food you can provide for your skin.  This is true for overall health in the first place, of course.
Fruits and vegetables are the best thing you can do for your skin.  They include needed vitamins and contain water so you are adding hydration to your body by eating them.
Top food performers are coconut, avocado, carrots, and green leafy vegetables.  Other healthy skin promoters are salmon, sweet potato, oatmeal, and extra virgin olive oil.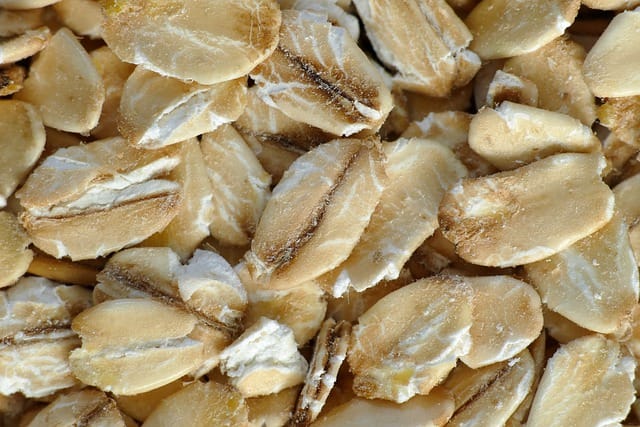 How About Vitamins?
Vitamin D is the best vitamin to promote healthy skin.  We get vitamin D from the sun, which is ironic since we must be careful in exposing our skin to the sun.  A supplement might be the way to go.  Other vitamins that prevent dry skin are C, E and K.
I like this article which is very informative about how we can nourish our skin.  8 Best Vitamins and Supplements for Dry Skin.  
What Should I Avoid if My Skin is Dry?
Certain foods can contribute to dry skin.  Wouldn't you know they are all those foods that we are told not to eat, but ones that we enjoy.  They include:
Alcohol
Coffee
Sugar
Salty food
Refined carbohydrates
Vitamin A
I do not drink alcohol, so that won't be a problem.  And I don't do a lot of refined carbohydrates.  But I am not giving up my coffee and my creamer, which I know has sugar.  I tried to, but my morning coffee is one of the things I look forward to so that is here to stay.  Do your best.  
Conclusion
Hopefully you know a little more about dry skin and bath products that may provide some relief.  I would love to hear about your experience using any one of them, or something else you have tried.  
If I didn't answer a question you still have, please ask it below in the comments, and I will do my best to answer it.