If you want to know all about bar soap, you've come to the right place. We will discuss the purpose of soap, the ingredients in bar soap, liquid vs bar soap, and much much more. Read on to find out how to do bar soap the right way!
What is the Use of Bath Bar Soap?
Bathing with soap will make your skin cleaner.  How exactly does that happen?  Well, chemistry is involved!  Sodium or potassium salts are combined with an alkali (such as potassium or sodium hydroxide.  This makes a hydrocarbon chain of atoms that have two different ends.  One end is a hydrophobic end which repels water.  The other end is a hydrophilic end, which attracts water.
When you soap up, the hydrophobic parts attract the oil in dirt, then the hydrophobic part suspends the drops and allows you to wash them away with water.  How cool is that?  
Here's a cute kids video that explains it better. 
What Are the Basic Ingredients in Bath/Bar Soap?
Surprisingly to me, there are only three basic ingredients in bath soap.  They are:
Fat; either animal or plant
Distilled water
Lye
What exactly is lye?  According to Wikipedia, lye is metal hydroxide made from the leaching of wood ash.  It is added to water, cooled for a while and then the fat is added.  
Other optional ingredients may be a color additive and/or a fragrance additive.  
Here's a video of homemade soap using the lye. I especially like that the author advises that if you are going to make your own soap to practice safety precautions first.  
What Do You Want from a Bath Soap?
What are you looking for when you buy bath soap?  I couldn't find any specific results for bath soap.  But the popular responses for qualities in a soap were:
Hardness
Cleansing
Lathering
Skin Conditioners
Fragrance
I think most of us take hardness for granted.  We don't want our soap to disintegrate the first time we use it.  
Hardness is created by the oils, either plant or animal, which also create the lather.  The longer a soap cures the harder it gets, as it dries out.  The amount of water used in preparation also determines the hardness.  
The cleansing agent in a simple soap is produced by the lye.  But more complex ingredients are added depending on what you want in a soap, like moisturizing.
Lathering can be produced by different ingredients.  Handmade soap made with glycerin makes a nice later, as do coconut and castor oils.  Olive oil isn't as bubbly but is creamy instead.  
Skin conditioners are added in more complex soaps.  These would mostly include a moisturizer for dry or itchy skin.
Fragrance would be added by using some essential oil.  
So, you see you have several criteria to choose from.  Some of us have used a certain brand all our life and are happy with that brand.  Such brands would be Irish Spring, Dove, and Ivory.  This is from US statistics.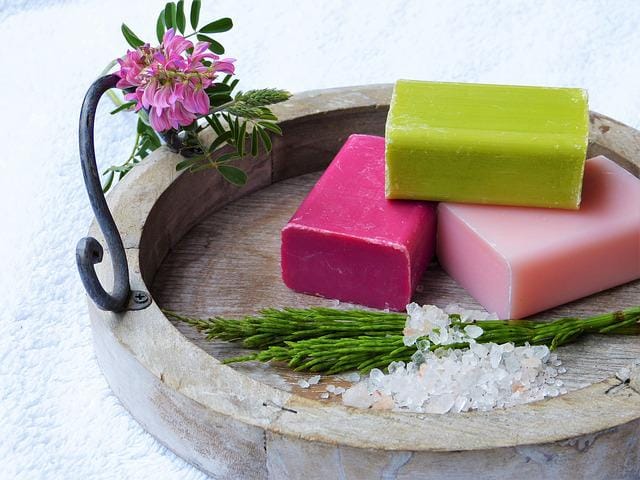 Bar Soap vs Liquid Soap
First of all, when I use the term liquid soap, I am referring to body washes and shower gel.  But even here there is a difference.  Body washes are thinner in consistency, because shower gels obviously contain … gel!  Furthermore, on average, shower gels can leave your skin drier than body washes.  
So if you want to use a liquid instead of a bar, and are concerned about drying out your skin, use a body wash.  
But is it better to use bar soap or a body wash?  Generally, bar soap is purer than a body wash, so you therefore have less chance of having a reaction or drying out your skin.  And you can still get a good lather from a quality bar soap.
Bath Soap vs Hand Soap
Not much difference here.  They both will get you clean.  Just check the ingredients to be informed about what you are putting on your body.  There are hundreds of choices on the market.  And if you are going to use a product to bathe with, then you probably can use it to wash your hands.  
Hard Water vs Soft Water
Do you know what determines soft or hard water?  Hard water has more calcium and magnesium in it.  These chemicals can be harsh on your skin and hair.  It also helps your plumbing and water using appliances last longer.  
Hard and soft water may be a personal choice, but just know that with soft water you will get more lather from your product. 
Men's Products vs Women's Products
Men's skin is different from women's skin.  Because of hormones, they produce more oil.  So a product that would help remove the oil from a man's skin, may be drying on a woman's skin.  
Women may want to focus on hydrating, moisturizing and sensitive skin products.  Men may want to concentrate on lathering and cleansing options.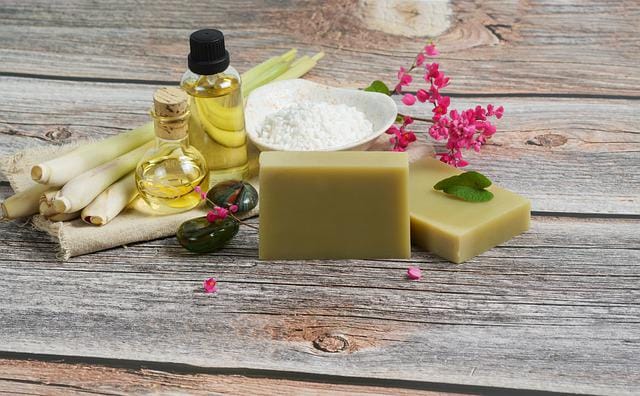 Dry Skin and Itchy Skin
I wrote an article on the best Moisturizing Body Washes for Dry Skin, which you can read.  As far as bar soap is concerned, this article from NY Magazine rates Dove Beauty Bar as very popular.  Check it out.
And if your skin itches, then an Oatmeal Bath is for you.  Read my article Why You Should Take an Oatmeal Bath for Itchy Skin.  
Conclusion
What is your favorite soap?  And why?  Do you have some comments to add?  Please do so.  And if you have questions please ask them here.  I'll do my best to answer them.