This will be an informational post about bath treatments for different body skin conditions.  It is my hope that you will find helpful hints to treat your skin with love and care.
Your skin type will partially determine what will benefit you the most.  In addition, others of us have skin conditions that require certain products.  The following information will cover skin types and skin conditions, and the treatments that are recommended for them.  
Some of the treatments are natural ones that you may even be able to make on your own!
Skin Types
First of all, as I researched this topic, my results showed information for facial skin. There are five types of facial skin which are; Oily, Dry, Combination, Sensitive and Normal.  I will not be discussing facial skin care here.  We all know there are thousands of companies catering to this market.
Instead I wanted to find out if there are different skin types for our body.  Apparently there are only three:  Normal, dry and sensitive.  And you may have different types in different parts of your body!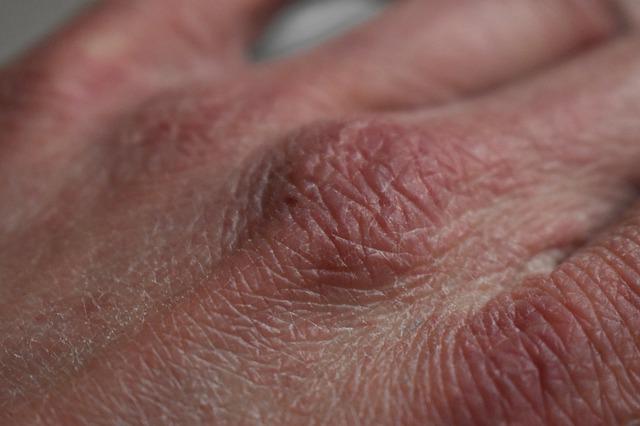 Now, if you have dry skin you have certain issues like flaky skin and possibly itchy skin.  Sensitive skin will require more conscientious care.  And even if your skin is normal, you still need to take good care of it.
Common Body Skin Conditions
Let me start by saying I am not a doctor or dermatologist.  If you have a skin problem you are concerned about, please see a medical professional right away.  I have a few odd moles and I saw a doctor regarding them.  Please do the same.
If however, you may have one of the following problems, then I can recommend some products that might bring you some relief.  Here's a description of the condition first. 
Dry Skin
Dry skin is characterized by cracking or flaking.  It is rough to the touch.  It can turn into an itchy situation.  Some people may find their skin peeling.  Those with black and brown skin refer to dry skin as "ashy". 
Dry skin can be caused by hot weather or cold weather.  The older we get, the drier our skin becomes.  Taking long hot baths or showers can also dry out the skin. 
I found this Dry Skin article from Mayo Clinic helpful.  Check it out for more information.  
Itchy Skin
As stated above, itchy skin can be a result of dry skin.  But there may be other reasons for itchy skin, and they can be fairly serious.  Conditions like shingles or psoriasis should be addressed by a dermatologist.  Again, if you are in doubt, see a doctor sooner rather than later. 
Allergies can result in itchy skin.  These allergies can span a wide spectrum.  They could be seasonal with pollen being the culprit.  Or they could be food or a type of clothing.  Again, a doctor can help you with diagnosing the cause.
A hot bath will aggravate itchy skin, so don't bathe in very hot water.  Bathe in tepid water.  If you can stand it, a cool bath is very soothing.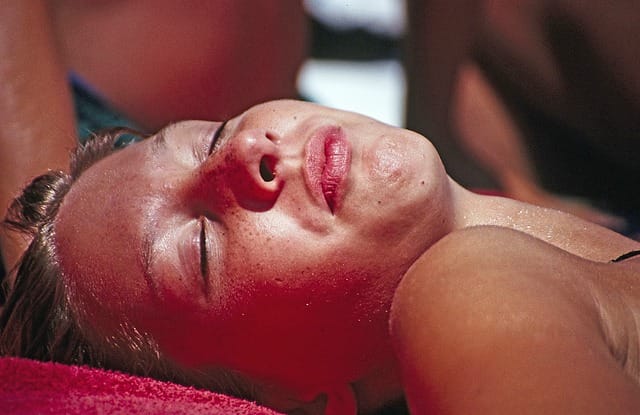 Sunburned Skin
My research showed that certain skin types never burn.  But I have a black friend that told me otherwise.  Bottom line, prevention of sunburn is the first step.  And a sunscreen may not be enough for those of us with fair skin that burns easily.  Wear brimmed hats and clothing that covers your skin.  
Sensitive Skin
You probably determined that you are sensitive to certain foods, pollens, material or products you used on your skin.  Maybe you have seen a doctor regarding this.  If so, hopefully they have provided you with some guidelines for treating your issues.  
Acne Breakouts
I only include this condition because I found some bath treatments that may help this problem.  
Solutions to Help Your Skin Condition
| | | | | | |
| --- | --- | --- | --- | --- | --- |
| | Dry Skin | Itchy Skin | Sunburned Skin | Sensitive Skin | Acne Breakouts |
| Solutions | Baking Soda, Colloidal Oatmeal, Epsom Salts, Milk, Coconut Oil, Aloe Vera, Honey | Baking Soda, Colloidal Oatmeal, Epsom Salts, Lavender Oil, Aloe Vera, Chamomile Tea, Honey | Aloe Vera | Colloidal Oatmeal, Aloe Vera, Honey | Epsom Salts, Baking Soda, Eucalyptus Oil |
Solutions Explained
You may find numerous products while shopping for relief for your skin conditions.  I always recommend you read the ingredients before you use it on your skin.  
That's why I can recommend the following natural ingredients.  They can be used in their natural state, or with a little preparation that you can do at home.  
Baking Soda – That's right!  You have it in your kitchen, and you can add 5 Tablespoons or up to 2 cups depending on your needs.  I recommend you start at the lower end and work up until you get your desired results.  
Oatmeal – Should be used in a colloidal form, which you can make by using a blender to grind up the oats.  Can also be purchased.
Eucalyptus – The oil can be added to your bath and will help because eucalyptus contains anti-inflammatory properties to soothe your skin.  For further information about eucalyptus check out this article.
Milk – A gentle exfoliator, it also soothes the skin. Add a cup into the bath water.
Aloe Vera – The natural gooey lotion can be applied directly to skin, but can also be added to your bath for a skin nurturing experience.  Want more information?  3 Reasons to Use Aloe Vera in Your Bath | And Product Types
Coconut Oil – A skin moisturizer it adds smoothness to the skin.
Lavender – This essential oil promotes sleep and relaxation as well as reducing skin irritations. 
Epsom Salts – An all around solution for many problems, it can also help with muscle relaxation.
Chamomile Tea – Not only for a nice relaxing drink, you can put the tea bags in the tub water for a soothing and healing antioxidant addition. See my related article, Can I Use Chamomile Tea in the Bath? | Get Healthy Benefits!
Honey – Honey contains antioxidants also, so it hydrates and renews your skin.  It is recommended you dissolve it in warm water first to distribute it evenly.  
Notes of Caution
Essential Oils – Although natural, some people experience allergic reactions to certain oils.  Additionally, full strength oil should not be applied directly to skin.  Most uses of essential oil require a carrier oil.  In your bath you may add a few drops directly, but make sure you have tested the oil for any reactions.  
Some of the solutions I suggest can make your tub slippery so be careful when you are getting into and out of the tub!  Safety first!
Conclusion
Please let me know if  you have tried any of these remedies.  Your advice and experience can help the rest of us with our skin conditions.  Also, leave any questions in the comments section and I will do my best to find the answer.