What makes a great bath soap?  Certainly individual taste is part of our preferences, but a superior soap balances three key features which are lather quality, hardness and moisture ingredients.
Introduction
Some would explain that they like the bubbly factor, or the smoothness, but many are looking for a soap that has moisturizing qualities.  Let's explore further to find out what makes a great soap.
What Are the Qualities of a Good Soap?
Most of us agree that we like bubbles (lather), a soap that maintains its shape (hardness), and one that doesn't dry out our skin (moisturizing).   And of course we want the soap to clean!
So the most looked for qualities of a good soap are:
Lather
Hardness
Moisturizing
Cleaning
You may add other qualities depending on your needs.  For example, if you have sensitive skin.  I will post about some specific skin conditions later.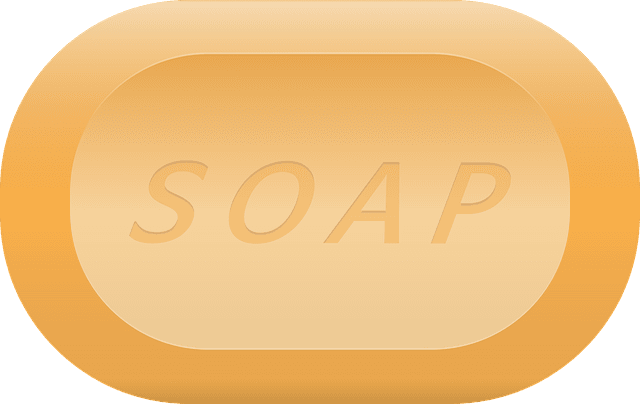 How Do I Know About the Qualities of My Soap?
You can research your brand or product for all the information you may need.  But the list will include chemical names that I certainly wasn't familiar with.  (Perhaps my daughter, who is a chemist might.)
For example, the original Dove bar (made by Unilever) lists 16 ingredients.  They are:
Sodium Lauroyl Isethionate, Stearic Acid, Lauric Acid, Sodium Oleate, Water (Eau), Sodium Isethionate, Sodium Stearate, Cocamidopropyl Betaine, Fragrance (Parfum), Sodium Laurate, Tetrasodium Etidronate, Tetrasodium EDTA, Sodium Chloride, Kaolin or (ou) Titanium Dioxide.
Isn't that helpful?  No?  Well then, here is a very short explanation of what each of those parts are: (boring reading)
Sodium Lauroyl Isethionate; A mild cleansing agent
Stearic Acid; a fatty acid and key to soap making
Lauric Acid; another fatty acid
Sodium Oleate; an emulsifying agent 
Water; we all should know what that is!
Sodium Isethionate; a detergent (cleaning) and surfactant (emulsifier)
Sodium Stearate; fatty acid
Cocamidopropyl Betaine; an emulsifier that makes the soap creamier
Fragrance; the other one we should know
Sodium Laurate; another fatty acid
Tetrasodium Etidronate; an ingredient enhancer that prevents mold
Tetrasodium EDTA; another ingredient enhancer 
Sodium Chloride; NaCl, a preservative
Kaolin; a type of clay
Titanium Dioxide; a color booster
I would conclude that most marketed soaps have similar ingredients.  Do your research if you are planning on trying something new.
What Ingredients Make the Best Soap?
Basic to all soap therefore, is an oil and sodium hydroxide.  A natural oil which you may recognize is glycerin.  This product is used in many homemade soaps.  It is a fatty acid present in natural fats.  
The fatty acid and an alkali combine to make soap through a process called saponification.  That alkali is actually lye!  Which gives us visions of a corrosive that burns the skin.  However, through the saponification process it turns into soap!
Further ingredients may be fragrances and colors.  Some homemade soaps include flower petals or fragrance leaves.
In my research, I came across hundreds of articles about making your own soap, and what ingredients to use.  I didn't realize this has become a huge crafting industry.  I think homemade soap might be a reaction to all the ingredients in manufactured soap.  That topic might be another article!
What is the Most Popular Bath Soap?
According to a report released in May of 2022, Dove ranks number one in the world!  I am in the US, but countries like China, India, Germany and the United Kingdom contribute to the popularity of Dove.
Other top sellers are brands that I recognize like Aveeno, Dial, Irish Spring and Ivory.  But Dove dominates.  The soap market has become more and more competitive due to new added features like fragrance, natural ingredients, and specific skin conditions.  
Dove stays competitive because it has quality ingredients, brand identification and brand loyalty.  Many dermatologists recommend it.  I recall ads from my youth that showed how Dove was one quarter moisturizing cream.  Do you remember those ads?
Best Bath Soap for Daily Use
Sorry, but I can't come up with an answer here.  My research ended in mostly promotions of soap companies.  And your daily use will differ from mine.  I can make some recommendations in the following categories though.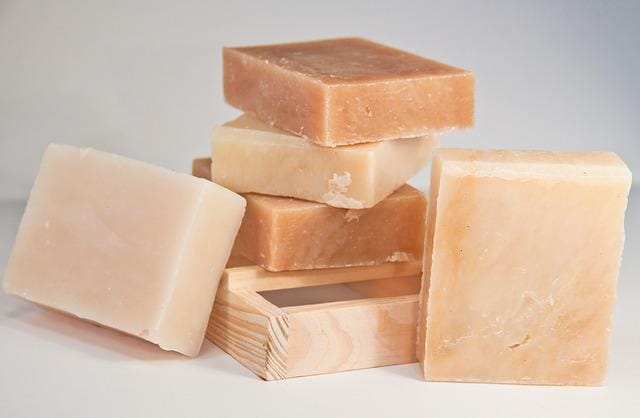 Best Bar Soap for Dry Skin?
You will find many different opinions regarding the best soap for dry skin.  But in my research, Dove Sensitive Skin frequently scored high on the lists.  Another best bar soaps for dry skin is Cetaphil Gentle Cleansing Bar.
Healthline has an informative article about soap for dry skin called Top Soaps for Dry Skin.  It also explains what to stay away from if you have dry skin.
Best Soap for Itchy Skin?
For skin that is itchy you want a product that cools and soothes.  Many soaps have fragrances that may irritate the skin further.  Also, hot water stimulates the histamines that cause itching, so the cooler your bath water, the better for you.
For itchy skin look for ingredients that soothe.  Aloe vera, oatmeal, and calamine are soothing agents, and they are all natural!  
Some dermatologists recommend using a cleansing lotion instead of soap, because they can be more moisturizing and less drying.  
Here's an article I wrote about another option for itchy skin, Why You Should Take an Oatmeal Bath for Itchy Skin.
Best Soap for Sensitive Skin?
Your sensitive skin will react to any number of additives and fragrances.  Therefore it is recommended that you avoid soaps with irritating preservatives, fragrances, and dyes.  For sensitive skin, less is better.  That is, the less ingredients, the better. 
Sodium Lauryl Sulfate is a common irritant used in detergents.  Note that it is different from Sodium Lauroyl Isethionate, which is in Dove soap.  Sodium Lauroyl Isethionate is a mild alternative to Sodium Lauryl Sulfate.  
Furthermore liquid soap is more irritating than bar soap, so it is recommended you use bar soap if your skin is sensitive.
Conclusion
Has this article been helpful?  I hope so, and that it helps you know what to look for in a soap.  Please leave questions here and any comments that may be helpful to others as they search for the best soap for a bath.